5 Most Beautiful Hill Station in India
Summer vacations give the much-needed break from the strenuous schedule as parents. Every day of being a parent to school going children is a lot of tedious work. When it comes to summer, there is not a better Getaway than hill stations. Hill stations give a perfect break for a summer. They do not only give you an easier temperature to tolerate but also give you a lot of sightseeing places that you can enjoy with your family.
With such a complex landscape, India is blessed with a lot of hill stations that you can consider visiting. You can find the top 5 Hill Stations for Summer Vacation in India Right from the north until the south and north sparing the East and West, India has a lot of hill stations. We have compiled a list of the best hill stations in India that you can consider visiting for a summer vacation.
Shimla Kullu and Manali in the north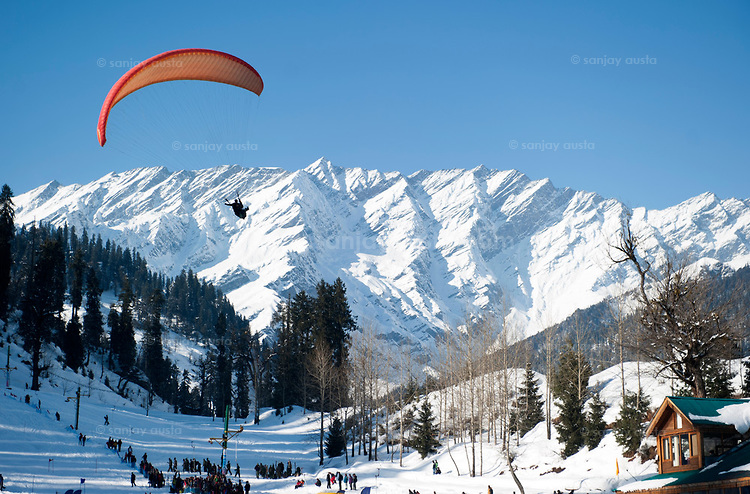 Any person who is on the Lookout for summer vacation will definitely want to consider Shimla, Kullu and Manali for their vacation. Shimla is one of the Coldest Place in India.  These places are collectively amazing for anyone who is on the Lookout for a getaway. These places are quite proximal to the capital city of Delhi and are well connected by road, rail, and air. The very kind of these places will make you feel relaxed and blissful. There are a lot of interesting spots around these places like the hot springs of Manikaran and the skiing resorts of Manali that can give you a perfect summer vacation.
Darjeeling in the East
West Bengal is perhaps the only state in India that has a beach on one side and snowcapped mountains on the other. The town of Darjeeling has been one of the preferred vacation spots for Britishers who wanted to get away from the humid heat of Calcutta. To this day, Darjeeling serves as a perfect Getaway for people who would like to break away from the stress of daily work life and the summer vacation only gives you a perfect excuse for you to experience the place. It is quite accessible from the Bagdogra Airport or the Siliguri railway station from where you can engage in your own private transport to go to Darjeeling on the amazing Hill roads. Please do not forget to stop by for a 1 cup of tea if it is the morning or the hot momos if it is in the evening. There are a lot of places of interest in Darjeeling including but not limited to the Himalayan zoo, the Himalayan Mountaineering Institute, the Tibetan temple and more importantly, The Tiger Hill from where you can watch the sunrise is probably the most spectacular fashion. You can also include a few adventure activities like white water rafting on the Teesta river if you have a rush of adrenaline. You can also consider visiting places like Mirik if you would expand your experience of Darjeeling.
Kodaikanal in the south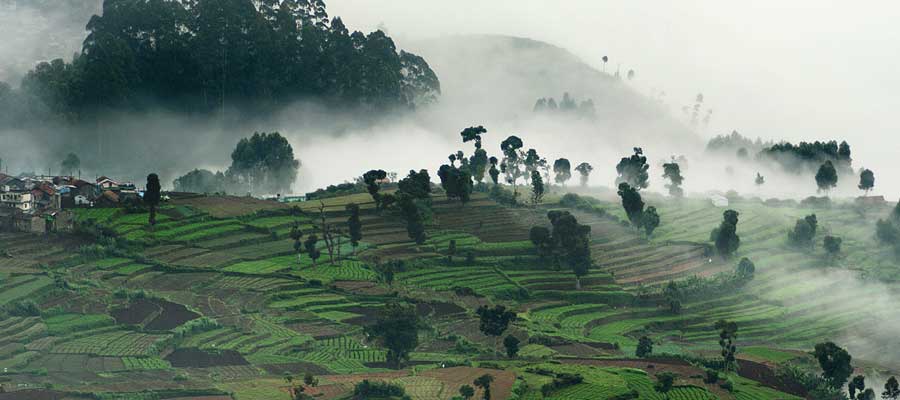 Just like many other hill stations, Kodaikanal was also Bond as a Retreat for the British people who wanted to break away from the heat of Chennai. To this day, Kodaikanal gives a better experience than any other hill stations in the vicinity of Tamilnadu and this includes even Ooty. While it is taken over by commercial elements, Kodaikanal is still untouched and gives a very pure and peaceful experience. There are a lot of things that you can consider doing in Kodaikanal for your summer vacation. Even if not for anything else, relaxing walk on the coaches walks area of Kodaikanal is a great experience. In addition to this, there is the Silver cascade waterfall, the bear Shola waterfall and the amazing Devils Kitchen which was made famous in the cult movie Guna. There are a lot of viewpoints like the dolphin's nose that you can enjoy in Kodaikanal. Don't forget to come back with a good collection of t and chocolates which are quite famous in there.
Khandala and Lonavala in the west
The city of Mumbai is one of the busiest cities in India and it takes a very good hill station to be in the vicinity for them to provide the much-needed relaxation. This is the purpose that Khandala and Lonavala so perfectly. Quite accessible by road from Pune, these twin hill stations have everything it takes to make your summer vacation perfect. The resort that is available at this location are well maintained and sometimes luxurious. This place is filled with waterfalls, Buddhist temples and monasteries, viewpoints, adventure areas and a lot more. All the little things make this place one of the best places to visit on your summer vacation. Don't miss out on enjoying the chicken or the fruit and nut dry cakes in Khandala and Lonavala. No wonder, Aamir Khan loves to make this place popular in the song Aati Kya Khandala from the film Ghulam!
Special mention – Valparai
All the hill stations that we have talked about are the hill stations that have gotten there your recognition. The flip side of being recognized is that these hill stations always are experiencing crowds, especially in the Summertime. What if there was a hill station that gives you the same experience, will almost the same experience, but at the same time was not crowded at all? This kind of hill stations makes your summer vacation more Wholesome. This aspect is adequately fulfilled by the hill station called Valparai in the vicinity of the town Pollachi in Tamilnadu. This place might not have a lot of spots where you can enjoy sightseeing. However, a good summer vacation is not about going to places but about relaxation. If you can take a look at the attractions nearby that have still maintained their fresh state instead of going to places that are ticketed and sold, your experience of summer vacation will only get better! The food prepared here is so fresh and you also get a great choice of fruits and vegetables. Unlike the other hill stations from where you can buy it and chocolates, you will only be able to come back with amazing memories and experiences from places like Valparai and top slip.
With so much of experience is operating in these hill stations and so much to destress and relax, hill stations in India are the perfect ways to spend your summer vacation!
Related Articles